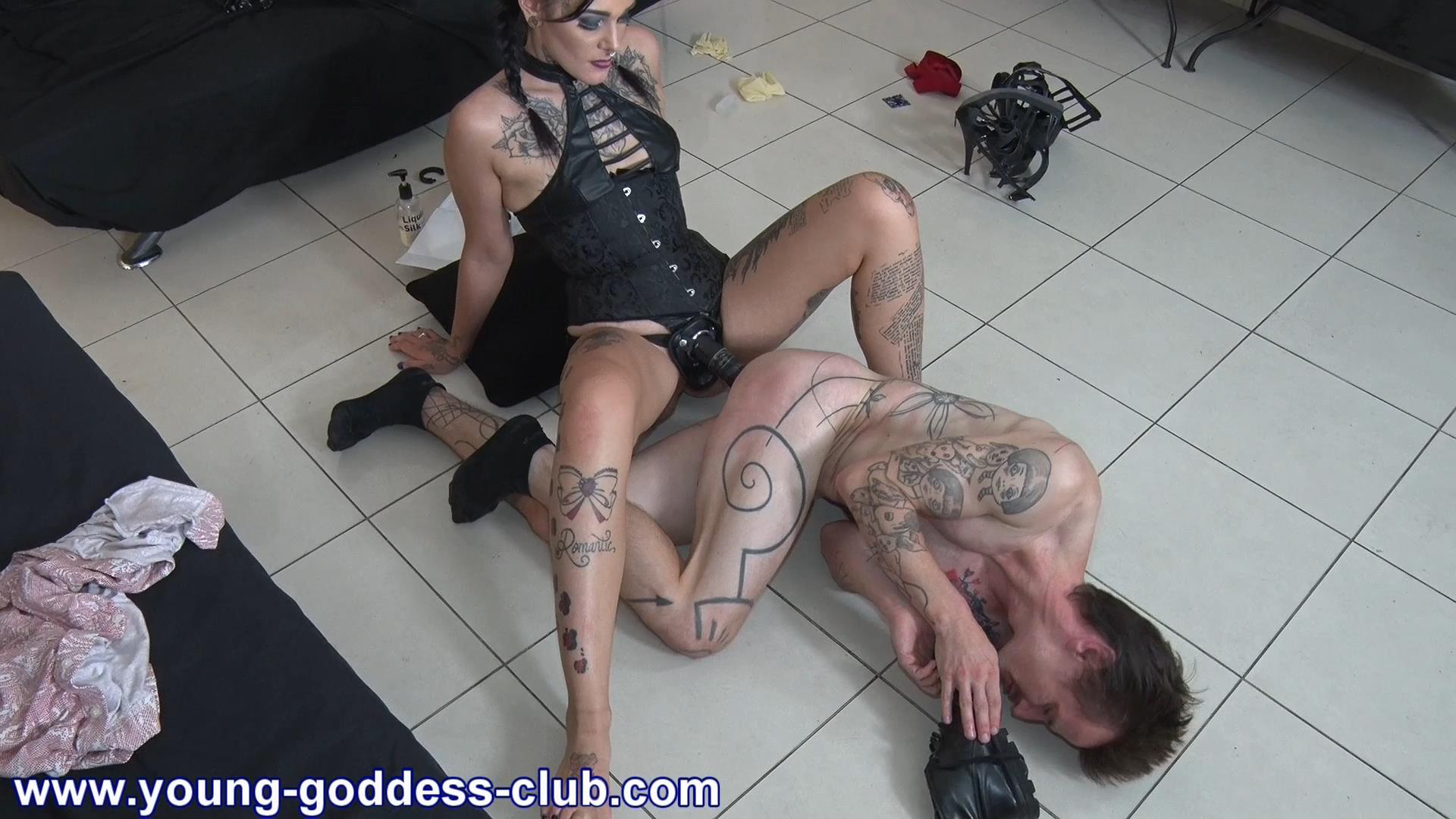 For more than 20 years, Duncan in being ass-fucked, this backrooms and big cocks regular is gifted with a strongly sensitive anal sense which makes him often get some in the butt.
At the KGB club, he gets fucked by Milah Snake, 25 years old, 5 of which spent rimming the whores' asses and training sluts. Milah Snake? Wrestler shoulders, perfect measurements, extraordinary physical strenght, do not take it into your head to try to grab her ass, you would take a direct back and forth face-slap without any call! This is a notice to all of you suckers unable to control their hands…
A huge loogie is dripping off Duncan's face, after a mere 5 minutes in front of Milah he already guesses he will be severely punched! After taking a few dick-strokes on the nose, sucking and worshipping the 25 centimeters of the dildo, this Duncan little whore is ordered to slip the condom with his teeth while fingering is anus.
"Give me your ass slut!"
Between the literary academy and the dildo's one, Milah has definitively chosen the second!
On all fours, ass up, upside down, the furious Milah is rimming the hole of her tatooed whore, 25 cm of free shipping and packing for your ass bitch! "You deserve it slut, having your butt broken!" He may be crying is ass off, Duncan is on orbit and the stripper is firmly decided to go touch his third rectum! The more the sub yells, the more this unique Dominatrix is rimming his insides while spitting in his face! Duncan may have more than 20 years of experience in anal submission, he has found his master, or rather his Mistress who does not hesitate to take him in spoon style with the order to lick her feet before forcing him to lick his own shoes.
Mistress Milah said to take everything: EVERYTHING! The dildo must disappear in the bottom of your hole! The good thing with Milah is that she never runs short of imagination, especially in humiliation… As soon as the dildo is out of his anus, she drives it one shot in the mouth of her sub, a blow to take his tonsils off!
"So bitch, do you enjoy the taste of your ass?"
The little tatooed guy hasn't finished yet, hey guys, here's dessert: a series of really vicious squats aiming to put the whole dick inside … Hide this dildo, it's so obscene!
File Size : 1.37 GB
Runtime : 19 min 6 s
Resolution : 1920×1080
Format video: MP4
Preview: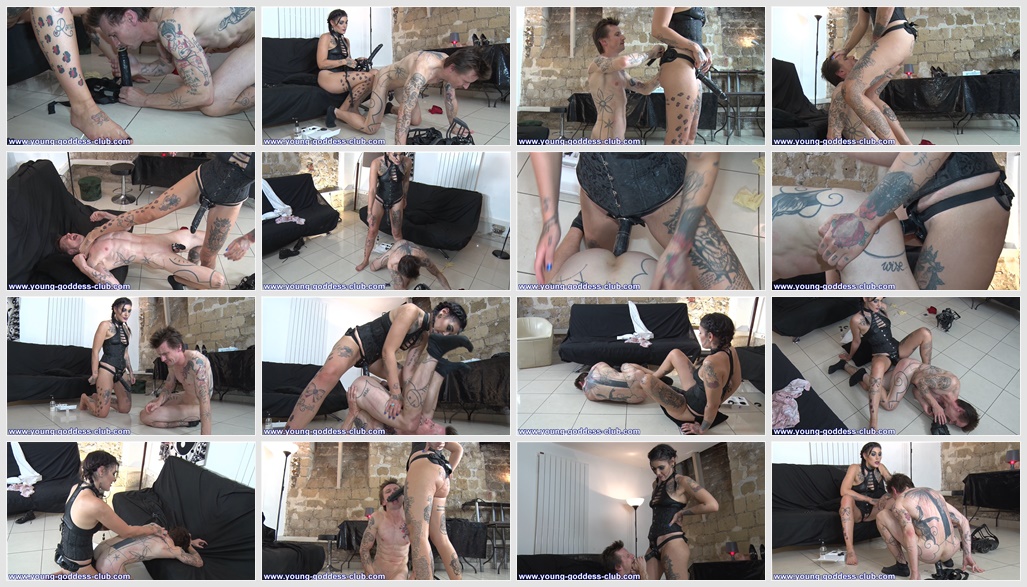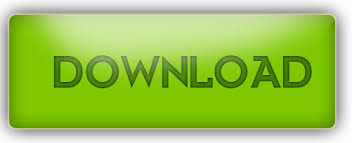 Download links:
GODDESS_MILAH_SNAKE_-_SLAVE_DUNCAN_-_ANAL_TRAINING.mp4