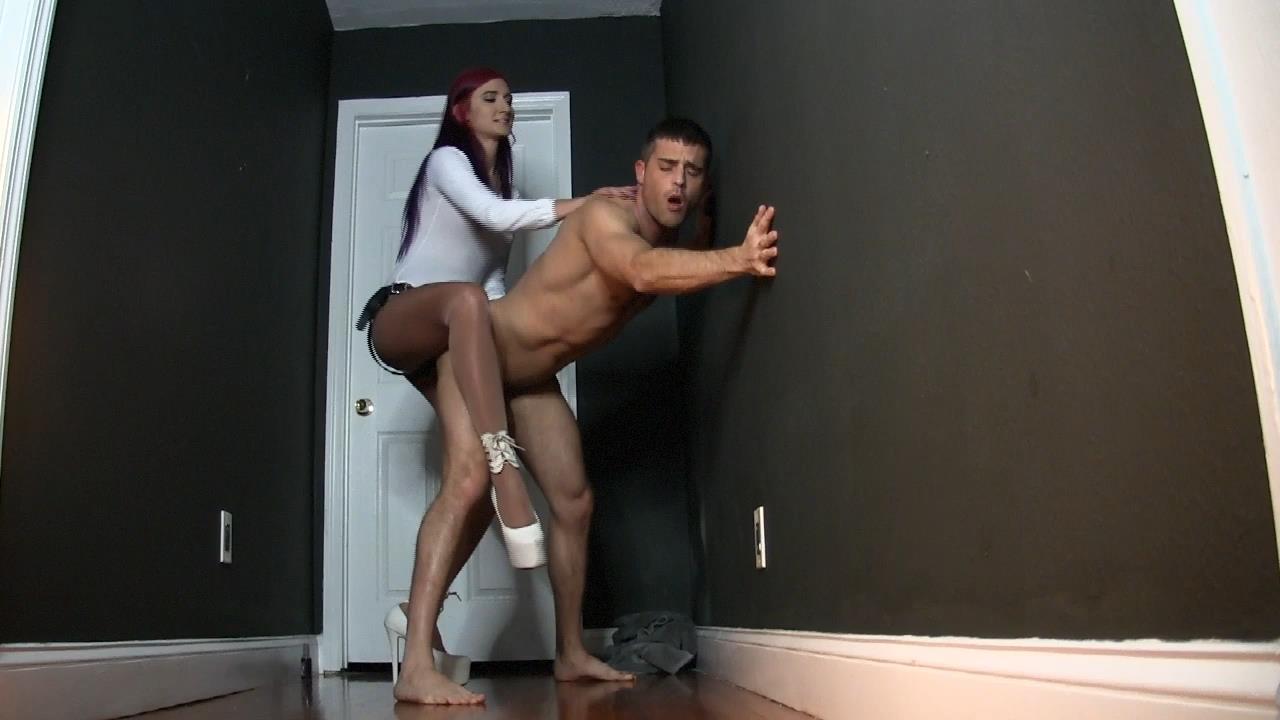 Haunted by Amadahy – She Owns Your Manhood
Lance is freaking out in his hallway. He keeps hearing his ex-girlfriend's voice in his head. She faintly appears behind him, calls him a slut, then disappears again.
When they were together she always wanted to fuck him in the ass with a strap-on, but he would never let her. He then cheated on her and left her. Now her ghost has come for vengance.
She taunts him by appearing, squeezing his nuts hard, then disappearing again. "I'm going to haunt you for the rest of your life. And then I'm going to torment your ass in Hell for all eternity…"
Amadahy needs him to give her permission to fuck his ass in order to get his soul, so she brutalizes his nuts until he finally begs her to fuck him like a slut. She also makes him worship her ass and feet in between hard knees, squeezes, ball punches and stomps.
After he finally submits, she struts down the hallway, leaving him naked and curled up in a ball in the corner, crying.
Later on… Lance has almost forgotten about his ghostly experience with his ex-girlfriend when she reappears and scares the fuck out of him. She is wearing a big strap on. It's time to make him her slut…
She pounds his ass hard in the hallway. He breaks away and scrambles to his room, terrified of whats to come next. She follows him into his bed and fucks his brains out while punching his balls.
Amadahy flips him over and pounds him from behind, telling him how this is his new eternity. He'll never cum again. She'll cum all she wants into his ass. She's an evil spirit now and can make her strap on grow at will inside his ass.
When Lance is fully broken, she disappears, and Lance cowers in the corner of his room.
File Size : 934 MB
Runtime : 25 min 0 s
Resolution : 1280×720
Format video: MP4
Preview: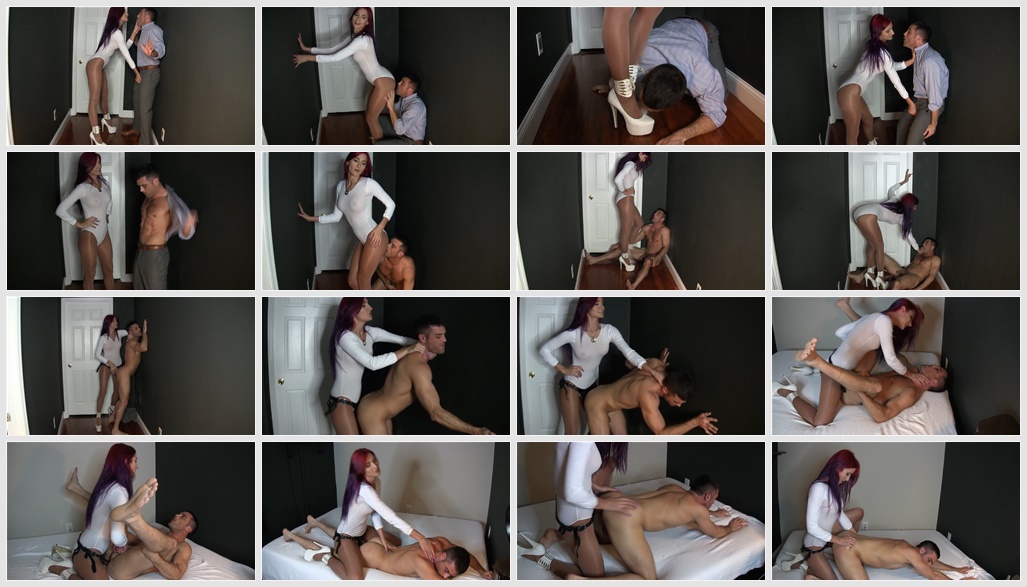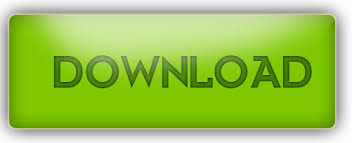 Download link:
https://k2s.cc/file/605cdbda83cbd/Haunted_by_Amadahy_-_She_Owns_Your_Manhood.mp4