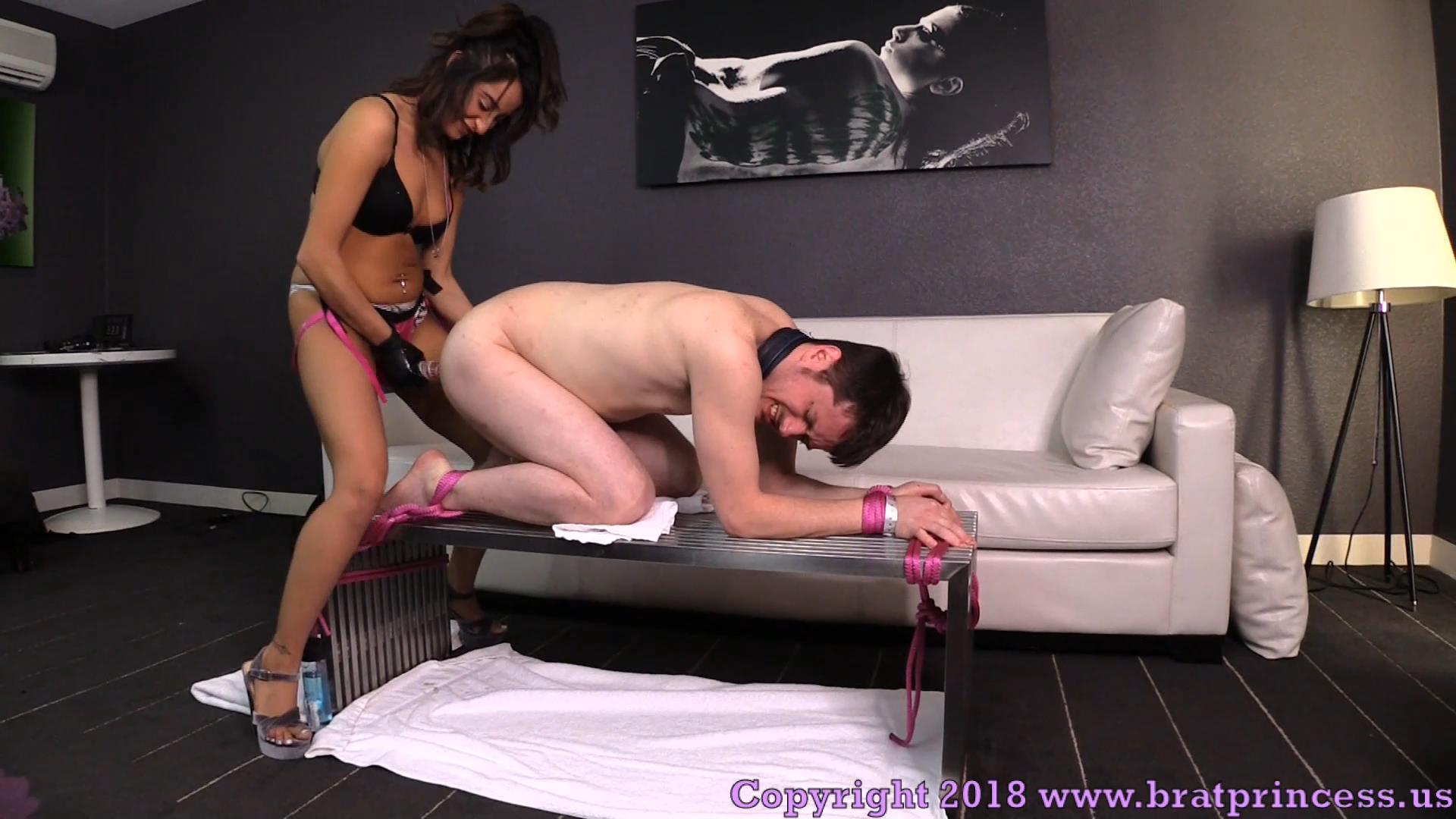 Pegs Step Brother for Not Doing Her Homework Right – Brat Princess 2
Bratty 18-year-old, Isabella, has tied her step-brother, fluffy, to a coffee table. She fucks him in the ass with her strap-on while fluffy grunts and groans. It's fluffy's fault this is happening to him. Isabella giggles as fluffy's chastity key bounces between her perky young breasts. Fluffy really hates the pegging. Isabella does not care, this is what he gets! Fluffy got one question wrong on Isabella's math homework. That's not ok. This is why fluffy needs a punishment fuck from his little step-sister. She expects 100 percent on all homework assignments. Isabella wants to get into the best colleges, ivy league, the most expensive ones. She deserves it. Fluffy got the answer wrong because he is too honest. Isabella doesn't care if fluffy has to google search to get the answer right for her. He doesn't have to actually do the math when he cheats on assignments for her. God, he's dumb! All that matters is that Isabella gets a 100 percent grade so that she can be top of her class. Duh! Isabella fucks her idiot step-brother's ass hard. One way or another he will learn to cheat better for her.
Isabella asks fluffy how her college entrance essays have been coming. Fluffy admits that he hasn't even started plagiarizing those for her because he's been too busy with the housework she's piled on him. How is she supposed to get into the most expensive schools without a great essay?! Isabella expects more out of fluffy than she's been seeing lately. He needs to make more time for her. Sometimes fluffy doesn't seem to properly acknowledge that Isabella is more important than he is. He doesn't seem truly supportive of her. But Isabella knows that the brutal ass fucking punishment will put her step-brother back in line. She makes him repeat a mantra for her so that the lesson really sinks in. Isabella knows that training her step-brother to complete tasks to perfection is the easiest way for her to rise to the top in the world. She doesn't care what needs to be done for her to get what she wants. She's young and beautiful. The world is her oyster and people like her idiot step-brother will forever just be pawns. Fluffy understands that he should always be supportive of his step-sister's goals and dreams. A family should always support each other.
File Size : 507 MB
Runtime : 6 min 55 s
Resolution : 1920×1080
Format video: MP4
Preview: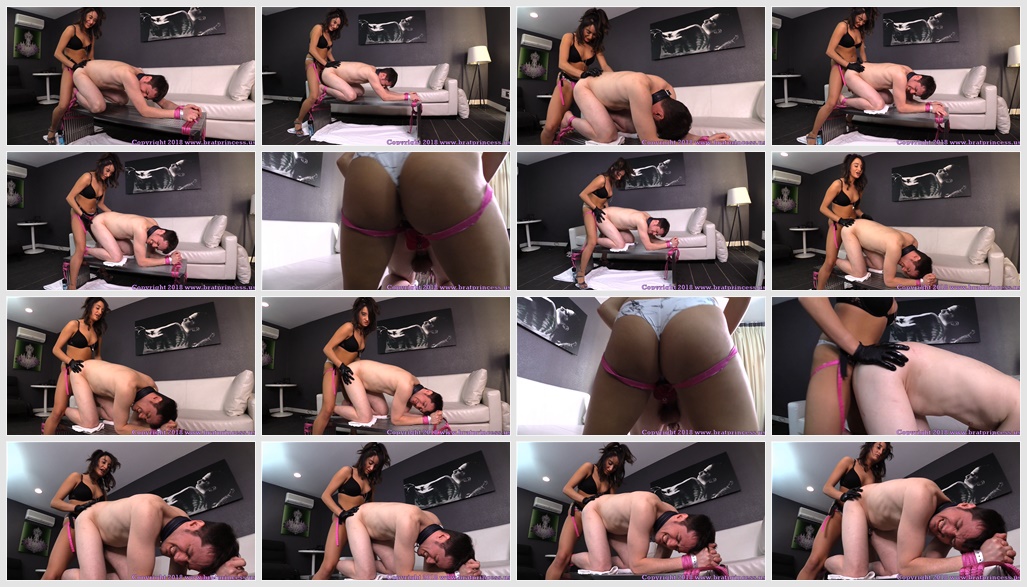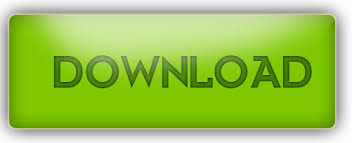 Download link:
https://k2s.cc/file/531b1793d9541/Pegs_Step_Brother_for_Not_Doing_Her_Homework_Right.mp4